Full Cable Operator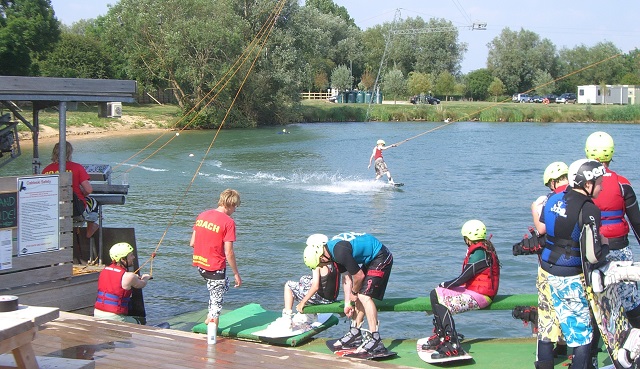 Who is it for?
The BWSW Full Cable Operator (FCO) Qualification is a training process that certifies a candidate for reaching the minimum level of competency to independently operate a Full Cable System and is a requirement for anyone wanting to operate at a BWSW accredited site.

What is involved?
The Full Cable Operator qualification involves the candidate first completing 40 hours of logged experience operating a Full Cable System (under the supervision of a qualified cable operator) and, then completing a Full Cable Operators Assessment.
The assessment is split into a theoretical based assessment (assessment of cable operating knowledge) and a practical based assessment (assessment of cable operating skills). The theoretical based assessment consists of one multiple choice and one written examination designed to test the knowledge of the previously studied subject matter. The practical based assessment requires the candidate to operate a Full Cable System for a total of 60 minutes while being assessed by a BWSW assessor.
Once complete, the candidate then shows that they meet the minimum wakeboarding skills required to operate by personally riding on the cable.

Prior to certification, candidates will also need to complete the following:
Be a BWSW member
Register as a coach/operator (fee £48 - this will be active for 3 seasons)
Safeguarding and Protecting Children
Hold a basic First Aid certificate
Complete an Enhanced Disclosure & Barring Service (DBS) criminal records check.
How do I apply?
To start with, the cable site (candidate's home site) needs to contact BWSW with the name(s) of candidate(s) who are starting their operating logged hours. Once the candidate has completed his logged hours they need to book onto an assessment day. To enrol onto a BWSW Cable Operators assessment day, candidates will need to e-mail BWSW and detail they meet the following pre-requisites:
• Be 17 years or over (to start the logged hours, candidates can be the age of 16)
• Have experience in wakeboarding.