How to Apply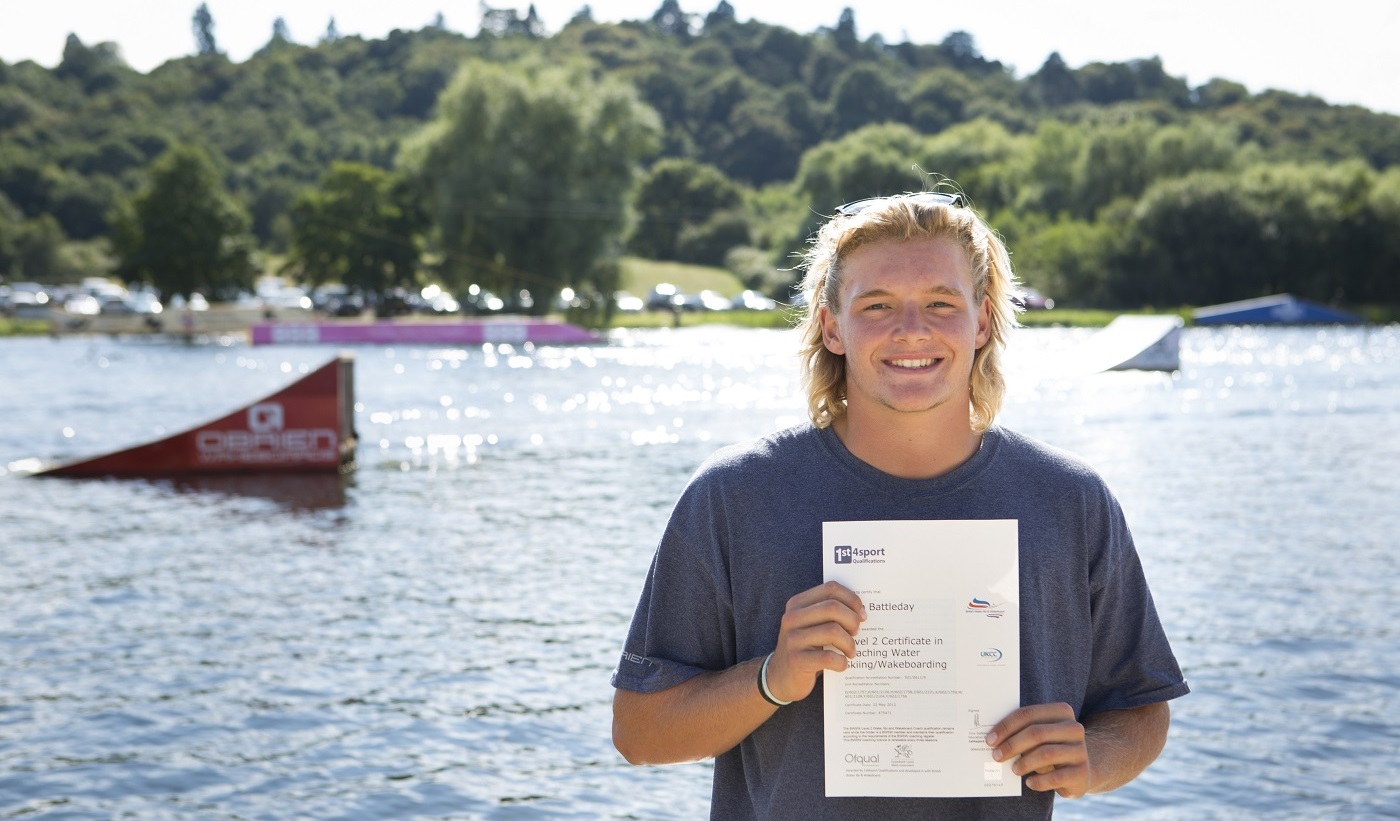 No matter if you are applying to be a BWSW qualified, coach or cable operator, the application process is the same. Simply follow the steps below and click on the red text for more information.
Be 17 years or older - you can attend a coaching course at 16, but won't be licensed until 17.
Be a Member of BWSW - renewable every year on 31st March
Achieve your coaching/operating/instructor qualification
Attain a Safeguarding & Protecting Children certificate - required only once
Apply for an Enhanced Disclosure Check

- renewable every 3 years

Attend a First Aid course

- renewable every 3 years

Pay your £48 licence fee - Active for 3 seasons
Complete the Coach Application Form
Once you have completed the registration process, a new membership card will be sent to you with the qualifications you hold listed on the card. Your qualification will last for three seasons. During this time it will be your responsibility to keep your BWSW Membership, First Aid and Enhanced Disclosure active.

Get Qualified
Coaching (New Pathway)
You can be recognised as a BWSW qualified coach with any one of our coaching qualifications (Levels 1-3). We do however reccomend those working within a commercial setting should aim to achieve the UKCC Level 2. All our qualifications can be found here - www.bwsw.org.uk/coaching - All newly qualified coaches, as long as they meet the eligibility criteria, will be registered automatically.
Cable Operating
To be a qualified Main-Line Operator, all candidates must achieve the BWSW Main-Line Operator qualification. If you have achieved this in the past, simply tick the relevant box on the application form and detail what year you completed. We will search for your qualification on our system (no need to send us your certificate).
To be a qualified Straight-Line Operator, you will need to send your qualification into the office (by post) for us to verify. BWSW has approved the following manufacturers and their cable operating qualifications:
Sesitec System 2.0

Rydium

Wakestation
Instructing (Old Pathway)
If you hold an instructor qualification that pre-dates 2011 (WB Instructor, Club Coach etc.), you can still apply to renew your qualification. Simply tick the relevant boxes on the application form and detail what year you completed the qualification(s). We will search for your qualification on our system (no need to send us your certificate).
Foreign Qualifications
If you hold a qualification from another country, you can still be lreognised as a BWSW Coach. Simply send a copy of your certificate and the course programme (translated to English) to licences@bwsf.co.uk. We will then assess the suitability of the qualification. If accepted, you can then complete the other steps as normal.
Note, BWSW will only accept qualifications that are recognised from IWWF Affiliated Federations. In countries where no formal qualifications are provided, applicants should enrol onto a BWSW coaching/operating course - see here.
Enhanced Disclosure Check
Every coach/instructor/operator must complete an Enhanced Disclosure Check to ensure that those who have regular contact with children and vulnerable adults do not have a known history of harmful behaviour. To complete a disclosure check please follow the procedure from the country you live:

England / Wales

Please complete the following form - click here

Scotland

Contact Waterski & Wakeboard Scotland and ask for an "Enhanced PVG Disclosure" - bookings@waterskiscotland.co.uk

Northern Ireland

Overseas

Go to your local police stiation and ask for a "Criminal Record Check for General Use".

Disclosure checks are active for 3 years from the date of issue. To remain qualified you will need to renew before the end of the 3 years.
Safeguarding & Protecting Children
When working with children and vulnerable adults it is important to receive some training in order to safeguard yourself and the people you are coaching/operating for.

Note, while it is considered good practice to refresh, we only require you to have completed this once.

Cable Operators

Cable operators may complete an attendance workshop or complete our BWSW online safeguarding course - please conact coaching@bwsf.co.uk if you need to complete this.

New Coaches

All candidates who want to enrol onto a coaching course have to complete safeguarding training. There are two options for attaining this:

The candidate can purchase the BWSW online safeguarding course for £20 and whilst on the coaching course will recieve more detailed face-to-face tuition on safeguarding and protecting children.
The candidate can choose to attend a safeguarding and protecting children workshop. Please note, the candidate will still recieve training whilst on the coaching course.

Instructors (pre-2011)

Those who qualified as an instructor before 2011 but have not renewed in many years will need to complete an attendance safeguarding workshop. These workshops can be found in the following home nation webpages:
First Aid
The minimum standard for coaches / instructors / operators is a basic attendance 1/2 day introductory to first aid course (online courses are not accepted). As a minimum, the course should include how to deal with:

An unconscious casualty and the recovery position
Not breathing & c

ardiopulmonary resuscitation (CPR)

Bleeding (minor and severe)

First aid certificates are active for 3 years from the date of issue. To remain qualified you will need to renew before the end of the 3 years.
Related documents
Qualified Coach - Terms and Conditions

Code of Behaviour for Coaches